ASP.NET 4.0 Web Hosting Australia
Professional Australia ASP.NET 4.0 Web Hosting Provider
ASP.NET 4 Web Hosting Australia
ASP.NET 4 Web Hosting Plans
ASP.NET 4 introduces a number of features that improve core ASP.NET services such as output caching,session-state storage, Auto Start Web Applications, Extensible Output Caching, Web.Config File Refactoring,Shrinking Session State and much more.
ASP.NET 4 provides the features, flexibility, and functionality to help you build better Web sites. It includes the professional design, authoring, data, and publishing tools needed to create dynamic and sophisticated Web sites.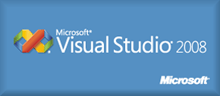 Compatible Technology with ASP.NET 3.5 Hosting
ASP.NET 4 New Features
Web.Config File Refactoring The Web.config file that contains the configuration for a Web application has grown considerably over the past few releases of the .NET Framework as new features have been added, such as Ajax, routing, and integration with IIS 7. This has made it harder to configure or start new Web applications without a tool like Visual Studio. In .the NET Framework 4, the major configuration elements have been moved to the machine.config file, and applications now inherit these settings. This allows the Web.config file in ASP.NET 4 applications either to be empty or to contain just the following lines, which specify for Visual Studio what version of the framework the application is targeting.
Auto Start Web Applications Some Web applications need to load large amounts of data or perform expensive initialization processing before serving the first request. In earlier versions of ASP.NET, for these situations you had to devise custom approaches to "wake up" an ASP.NET application and then run initialization code during the Application_Load method in the Global.asax file.
New ASP.NET 4 Chart Control The ASP.NET Chart control expands the data-visualization offerings in the .NET Framework. Using the Chart control, you can create ASP.NET pages that have intuitive and visually compelling charts for complex statistical or financial analysis. The ASP.NET Chart control was introduced as an add-on to the .NET Framework version 3.5 SP1 release and is part of the .NET Framework 4 release.
jQuery included with WebForms and MVC The Visual Studio templates for both Web Forms and MVC include the open-source jQuery library. When you create a new website or project, a Scripts folder containing the following 3 files is created.
Why hosting ASP.NET 4.0 with Us?
We have 5 years experience hosting with ASP.NET Hosting and Windows Hosting
All hosting platform support ASP.NET 4 Framework, ASP.NET 3.5 Framework , ASP.NET 1.1 Framework and ASP.NET 2.0 Framework installation
Our ASP.NET 3.5 hosting experts receive 24/7/365 Technical and Email supports
We managed Backup / Recovery of clients data. Clients able to ask for recovery of data anytime they desire
Fast and latest SQL 2008 and Web servers provide clients with maximum reliability and performance
Fast and dedicated customer service in the Windows hosting and ASP.NET reseller hosting industry